Danza  Azteca Anomali
Ramon Hernandez formed the Azomali Aztec Dance group in 2009. The group started with Ramon's family members; today the group has 30 dancers. Ramon is teaching the dance classes at the GCAC Tuesday and Thursday evenings; classes are open to the public.
Open to all ages
Classes are Tuesdays and Thursdays
6:00pm to 8:00pm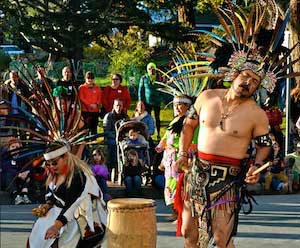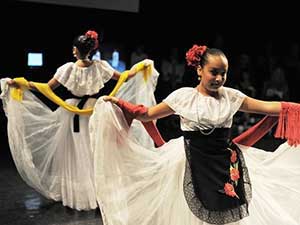 Arcoiris Cultural Dance
Arcoiris Cultural Dance was formed to reach out to the Greenfield community with the help of the Arts Council for Monterey County and First Night Monterey. Pilar Mendoza teaches folk, line and flamenco dancing for children. With the parent's support the group has been performing throughout the South Monterey County area in a variety of public and private events. Ages of the dancers range from 2 to 13 years old. The group revolves around our motto, "Building confidence through dance". The dance group has their practice at GCAC Wednesday and Friday evenings. Monday night classes are open to the public; class is limited, so call the GCAC to sign up.
Monday Night Class free for Greenfield children
Class is limited
6:00pm to 7:30pm